Jacqueline Gabela, Co-Host of "New Pod, Who dis?"
"I highly recommend Mark's class! I recently started a podcast (New Pod, Who Dis?) with friends who are all very tech savvy but we needed help with marketing and analytics. Mark's class helped us look at the way we were structuring our episodes and how to best grow our audience. He listened to our show before I got there and was able to give detailed advice on how to better do what we love to do. Thanks Mark!!"
Emily Chow, Digital and Design Associate, National Immigration Forum
"It was wonderful to work with Mark. As a result of his extensive career in media and journalism he is a wealth of knowledge when it comes to video production and editing. He has a great eye for what works and really goes the extra mile for his clients to customize sessions based on needs and interests."
Neil Brandvold, International Photo Journalist
"Working with Mark has been absolutely wonderful. I am a conflict zone photojournalist and always have felt way more comfortable behind the camera than in front of one. I was preparing for a big speaking engagement that I felt unprepared for. Sitting down with Mark we went over my presentation, he helped me craft the speech and had very useful suggestions on the format. Normally I would be very apprehensive about even practicing a speech but Mark made it all such a positive experience.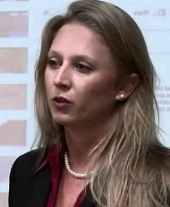 Rebecca Byerly, International Video Journalist "Though I've worked as a print journalist for years, I wanted to expand my career in radio, broadcast, and film. I saw the story in Libya as the ideal opportunity to do so. Mark's diligence and patience was tremendous. He not only taught me the fundamentals of shooting but also showed me how to talk in front of the camera and perform on the radio. His mentorship has improved my multi-media skills and career opportunities. He supported me every step of the way. I highly recommend his service for anyone interested in expanding their horizons in the media field."
"Mark hears and sees things others don't. He can listen to "green" talent, and diagnose a pathway to becoming a more effective communicator. With such a deep well of experience-- in tv, radio, web-- he's an ideal teacher and collaborator."
- Brendan Sweeney, Managing Producer, The Kojo Nnamdi Show, WAMU FM

"In Mark McDonald two deep springs of enthusiasm and wisdom combine to create a mighty stream of inspiration and experience. Mark continues to be an individual of strikingly sound editorial judgement, strong leadership skills and an unerring ability to spot new trends in media and journalism and to communicate them to others. He is the kind of larger than life colleague and teacher, you don't forget."
- Rob Watson, Political Correspondent, BBC World Service Radio and BBC World TV
"Mark is among the best journalists in the business. If he's your teacher you are in the right place for success. He has a knack for making reporting easy to learn ! Mark knows the news from the ground up. He teaches real world success tips and tactics for eager students."
- Meymo Lyons, Managing Editor, News, WAMU FM
"In every instance, Mark he has been the consummate professional. He knows his business, does it well, makes it look easy, and is a joy to work with too."
- David Shapinsky, Deputy Director, Communications at Food and Drug Administration
"Mark is an excellent communicator, one with innovative ideas and a commitment to excellence. "
- Anthony V. Hayes, Director of Corporate Marketing, WAMU FM